Microsoft Surface Book 2 (2018) 13.5" Core i7-8650u 8GB Ram 256GB SSD (Model: 1832, 1835) HN4-00025 *New*
---
Microsoft Surface Book 2 (2018)

(Model: 1832, 1835) HN4-00025
UK Keyboard Layout (QWERTY)
EU Version with 2 pin plug (will provide a 3 pin uk plug adapter)
CONDITION
Brand new & Sealed
KEY FEATURES
Intel® Core™ i7-8650U Processor (8M Cache, up to 4.20 GHz)

Windows 10 Professional

8GB LPDDR3
256GB SSD
13.5" Multi-Touch (3000 x 2000) 3:2 Pixel
NVIDIA® GeForce® GTX 1050 2GB GDDR5
PC gaming is better and more social than ever on Windows 10. Play games in native 4K
1
, experience the performance of Game Mode and DirectX 12, share your gameplay with built-in Mixer broadcasting, and stay connected with the Xbox app.
9
 And with Xbox Play Anywhere you can play in more places on Windows 10 PCs and Xbox One.
Top features: 

- Powerful processor handles all your demanding software

- Four versatile modes make work and creativity easy on the go

- Incredible battery life keeps you powered all day

- 3D content increases the visual impact of your work

- Vibrant PixelSense display beautifully enhances gaming and watching movies

The Microsoft Surface Book 2 is part of our Achieve range, which has the latest tech to help you develop your ideas and work at your best. It's great for editing complex documents, business use, editing photos, and anything else you do throughout the day. 

Powerful processor 

The Microsoft Surface Book 2 is powered by an Intel® Core™ i7 Processor that's able to handle everything you throw at it and more. Edit images with Adobe Photoshop, let your creative juices flow with CAD software, or render and edit 3D video.

The laptop will respond effortlessly, letting you complete your projects without the dreaded lag. Load speeds are boosted with the on-board 256 GB solid-state drive (SSD).

Four versatile modes 

Whether you're a creator, a box set enthusiast, or work in an office, Microsoft Surface Book 2 adapts to the way you work with four viewing modes.

Laptop Mode lets you use your full keyboard, trackpad, and touchscreen simultaneously, improving the traditional laptop experience. With View Mode you can turn the screen round and reattach to share content and present engagingly. Tablet and Studio Modes transform your Surface Book 2 into a thin, light, and powerful tablet. 

Incredible battery life 

What if we told you that your device can handle even the most demanding software for 17 hours? A full charge of your Surface Book 2 will easily see you through a day of work in the office and provide your entertainment in each direction on that previously arduous commute.

3D content 

Make your work stand out with beautifully rendered 3D graphics and visuals. Your document, spreadsheet, or presentation is guaranteed to stand out with fully rotatable graphics that flawlessly illustrate your point and grab the attention of your audience.

With Windows Ink on Surface Book 2, collaborative and illustrative work are easy and feel as natural as a live group meeting or working with pen and paper. 

Vibrant PixelSense Display 

The Quad HD PixelSense display allows you to stream Netflix, play games and work in detail almost as good as real life. The NVIDIA graphics card makes streaming in HD smooth even if you have lots of programs open and can handle games effectively.

For the gamers, pair your Xbox Wireless Controller with your Microsoft Surface Book 2 to play your favourite PC and Xbox Anywhere games, bridging the gap between your console and laptop. 
Introducing the new Surface Book 2. Powerhouse performance.
Get powerhouse performance and amazing graphics with the new Surface Book 2, a robust laptop, tablet, and portable studio in one with up to 17 hours of battery life1 and 2 times more power than before.
The new Surface Book 2 runs professional-grade software with high-speed Intel processors, blazing NVIDIA graphics, lightning-fast storage, and delivers up to 17 hours of battery life.1
Adapts to the ways you create.
The new Surface Book 2 is a versatile laptop, powerful tablet, and portable studio in one. Get more done with four modes of use.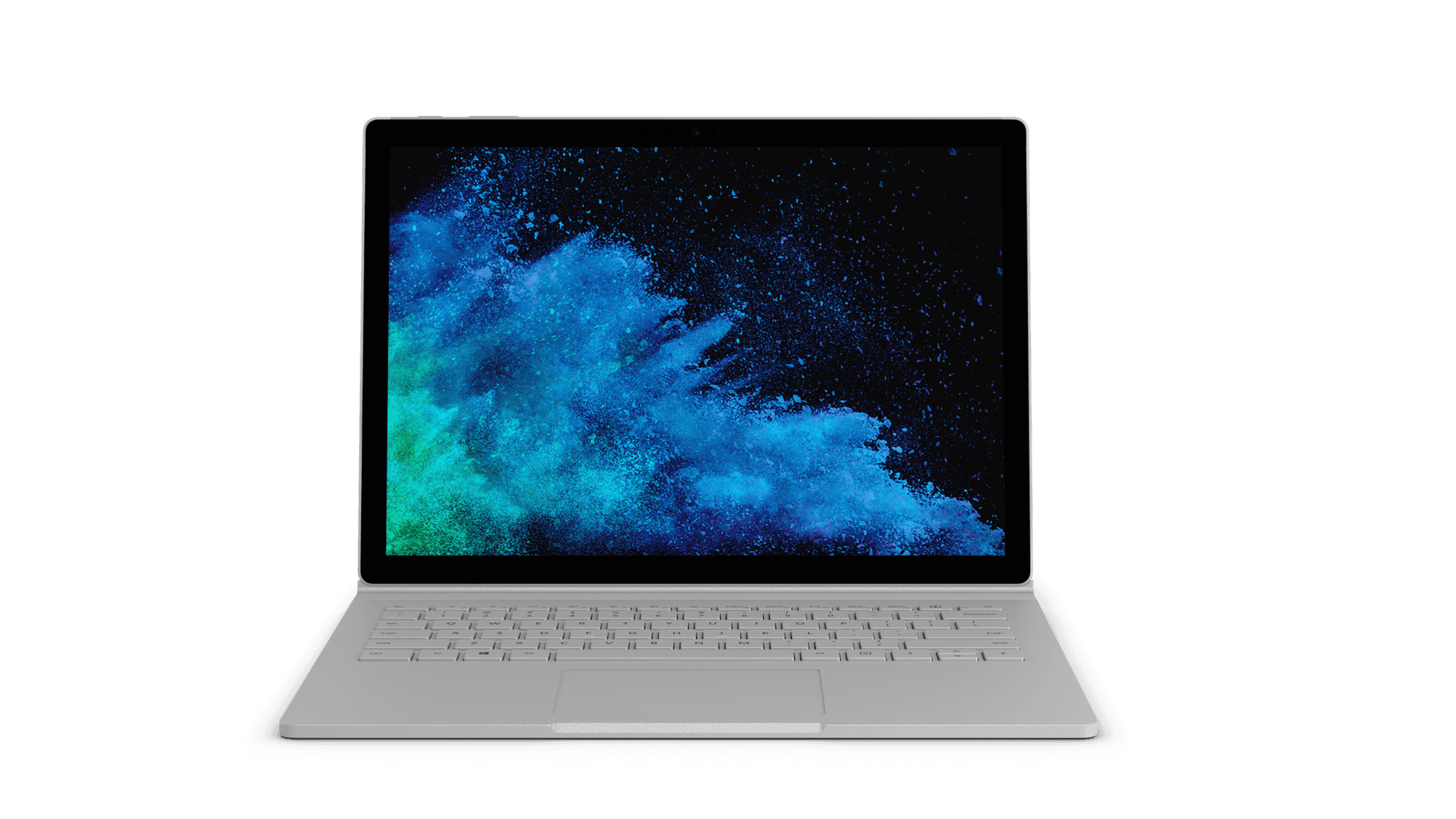 Surface Book 2 is a sleek, portable powerhouse. Use demanding apps and tackle complex tasks on the go with up to 17 hours of battery life.1 Get productive with a full keyboard and large trackpad, or use the interactive touchscreen.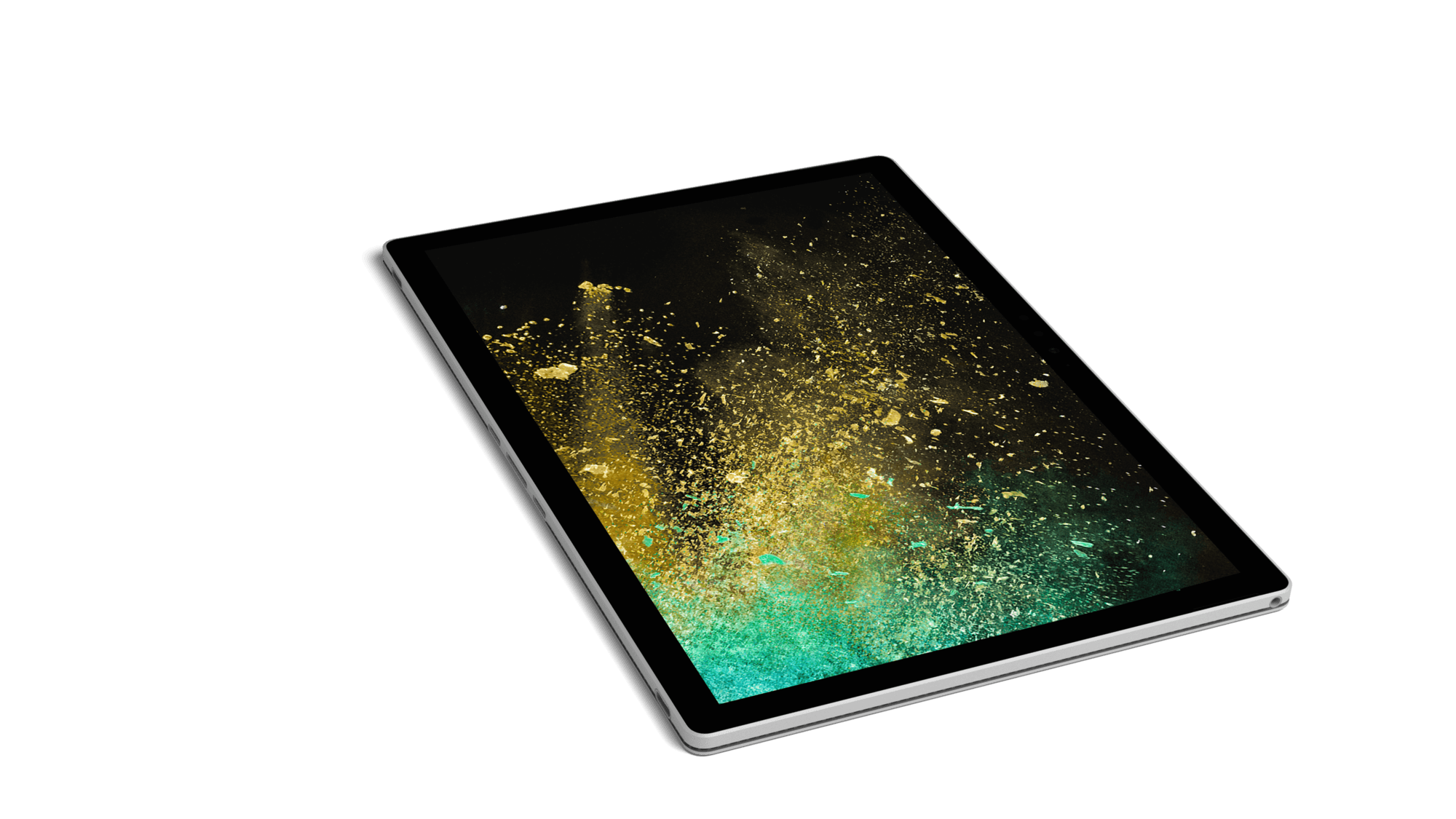 Detach the stunning PixelSense™ Display to transform Surface Book 2 into a thin and powerful quad-core Intel® Core™ i7 tablet you can take anywhere.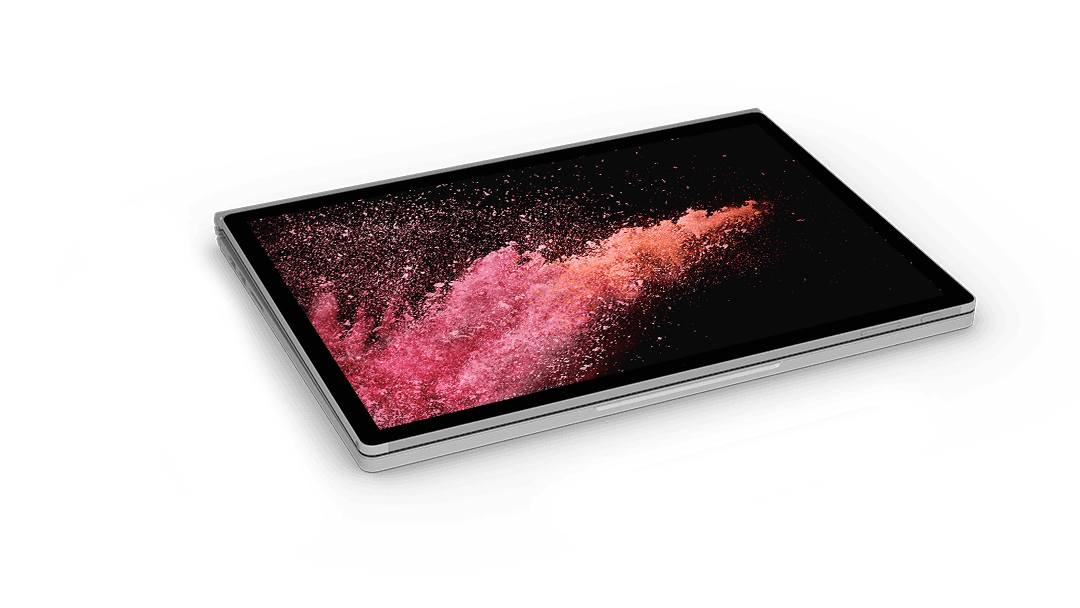 Fold Surface Book 2 into Studio Mode to draw and sketch in a comfortable, natural position. Add Surface Dial,* Pen* and touch for an immersive creative experience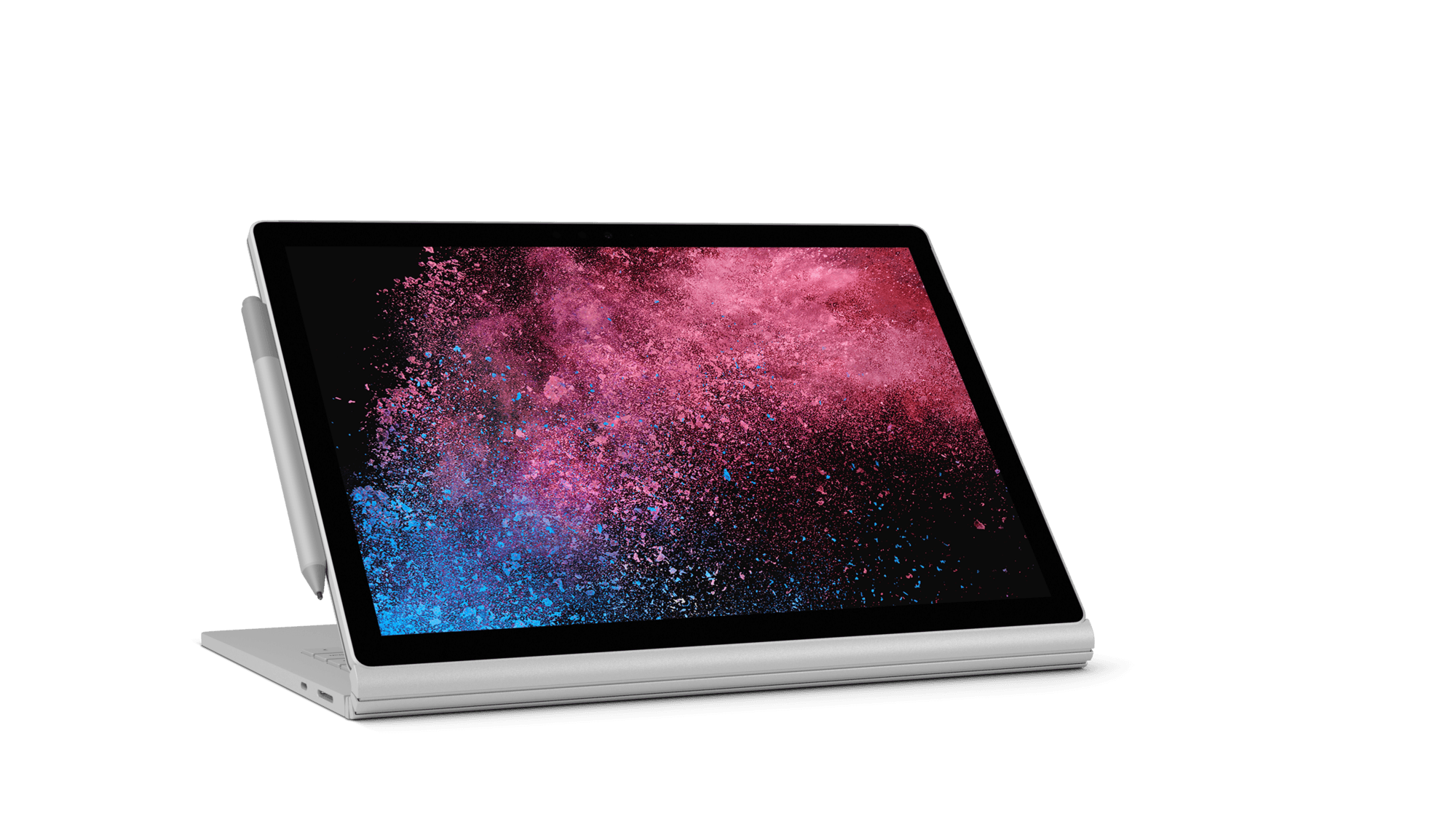 Detach the screen with the push of a button, turn it around, and reattach to share content and presentations. Interact with Cortana7 using only voice commands. Perfect for watching a movie or playing your favourite games.  
Designed with innovation in every detail.
Lightweight and powerful with unprecedented performance in a laptop this size. Get ideas down fast with a backlit keyboard and a display for touch and Surface Pen*.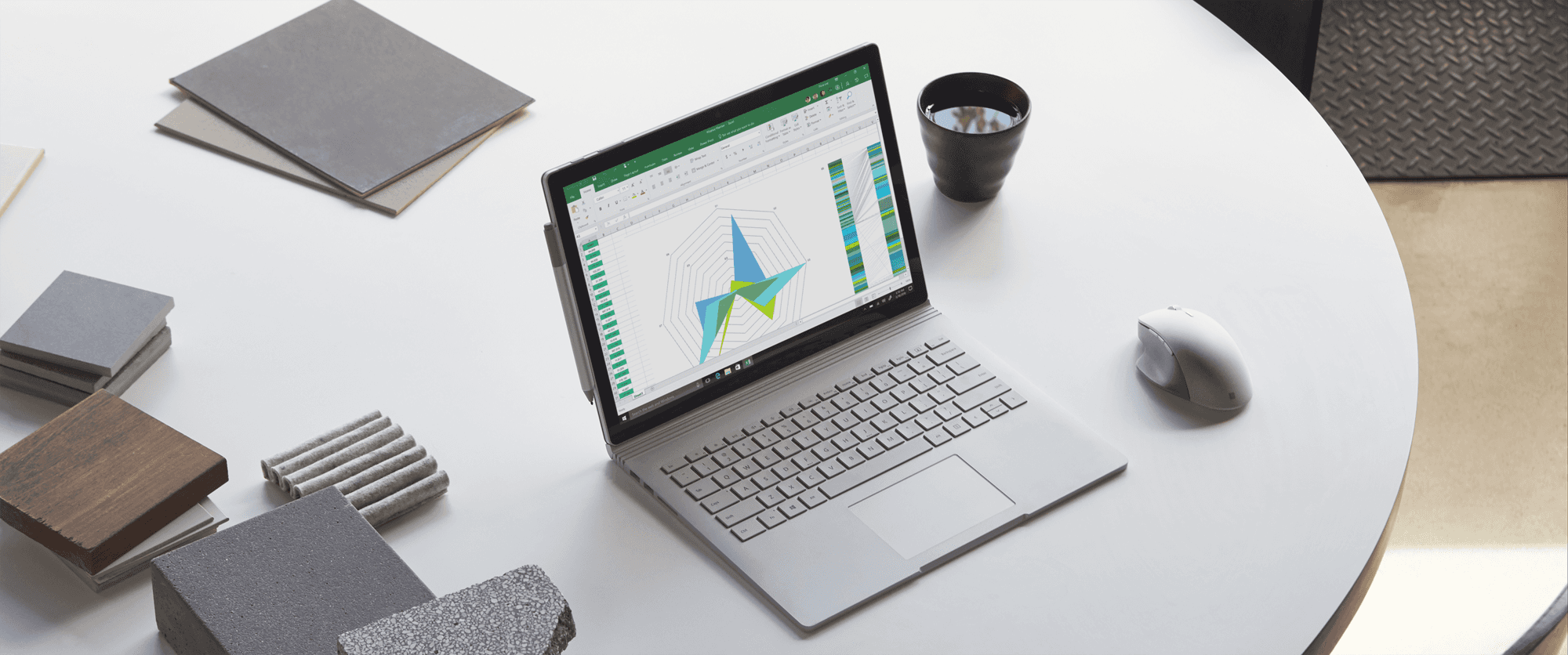 Powers the best of Microsoft.
Create in 3D, whether in PowerPoint, Word, and Excel docs,4 or inking in Paint 3D. Unwind with a Windows Mixed Reality headset* and play the latest Xbox* and PC games.*
* Sold separately.
1 Up to 17 hours of video playback. Testing conducted by Microsoft in October 2017 using preproduction Intel Core i5, 256GB, 8 GB RAM device. Testing consisted of full battery discharge during video playback. All settings were default except: Wi-Fi was associated with a network and Auto-Brightness disabled. Battery life varies significantly with settings, usage and other factors.
2 System software uses significant storage space. Available storage is subject to change based on system software updates and apps usage. 1 GB=1 billion bytes. See Surface.com/Storage for more details.
3 Requires an additional one-time purchase via the Windows Store to unlock.
4 Office 365 subscription required (sold separately). Latest update to Office required.
7 Cortana available in select markets; experience may vary by region and device.      
Cool Designs
Windows powers the broadest range of devices with cool designs – like 2-in-1s, All-in-Ones, and ultraslim PCs – from Microsoft and our partners.
Better Performance
Windows devices give you better performance, with the fast processors, advanced SSD storage, beautiful displays, and the best gaming graphics available.1 

Peace of Mind
Windows provides the most comprehensive security with Windows Defender, Firewall, and SmartScreen.2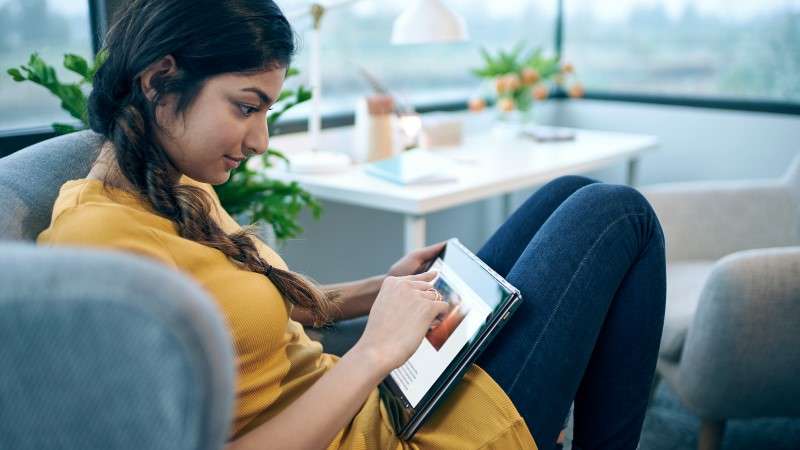 The best Windows yet
One of the greatest things about Windows 10 is that it keeps getting better all the time. New features. Updated security. So the best Windows ever always gives you the best experience possible. Even better, staying up-to-date is easy.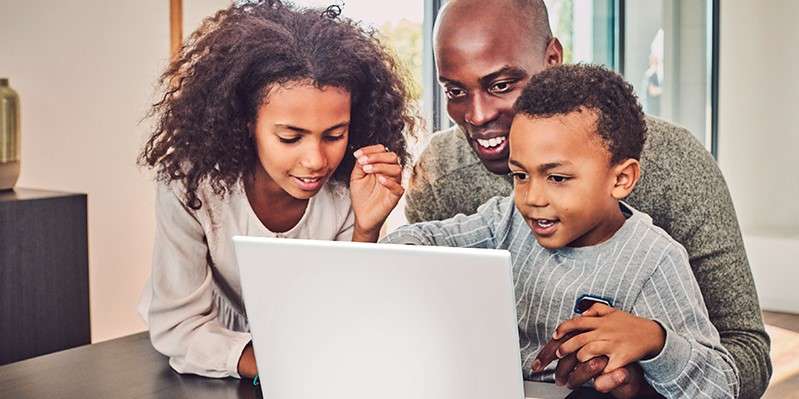 Security
Windows provides comprehensive security, including Windows Defender, Firewall, and SmartScreen Filter, plus a dashboard that shows you device health and security.  Always-enabled free updates
2
 help keep you current on security and features for the supported lifetime of your device.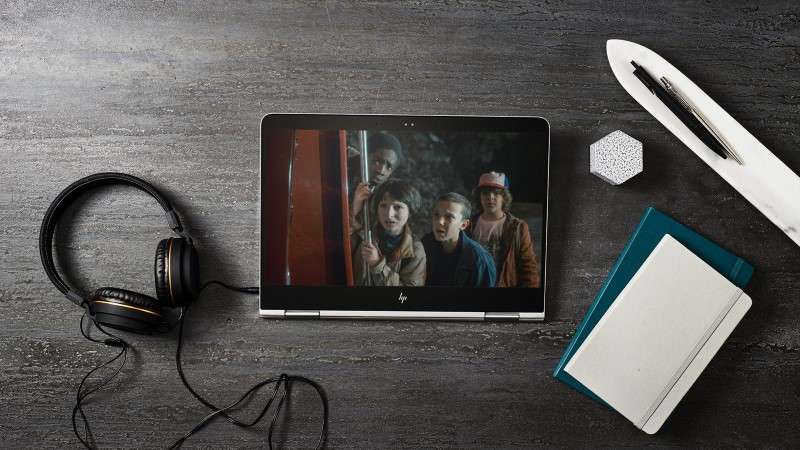 Microsoft Edge
Microsoft Edge is designed for Windows 10 and offers faster, safer ways to get more done, across your PC and your phone. And with Microsoft Edge now available on iOS and Android, you get a mobile web experience that's personal, productive, and responsive. Save groups of tabs, write directly on webpages and share your mark-ups, and read online articles and ebooks free of distractions.3 4
Office
The multitasking features of Windows 10 pair perfectly with Office.
5
 Arrange your screen however you want, easily manage multiple Office apps and docs on one screen, and effortlessly snap up to four of them to optimise your work space. You can also slide the shared edge of snapped apps to wherever you want it, easily resizing both apps in a single motion.
Faster to done
Windows gives you the best experience for quickly getting things done. Start fast with all your favorite apps, files, and people immediately at hand. Quickly take action with meaningful notifications collected in one place. And stay focused with easy ways to snap apps in place, create new desktops, and organize your screens just the way you want.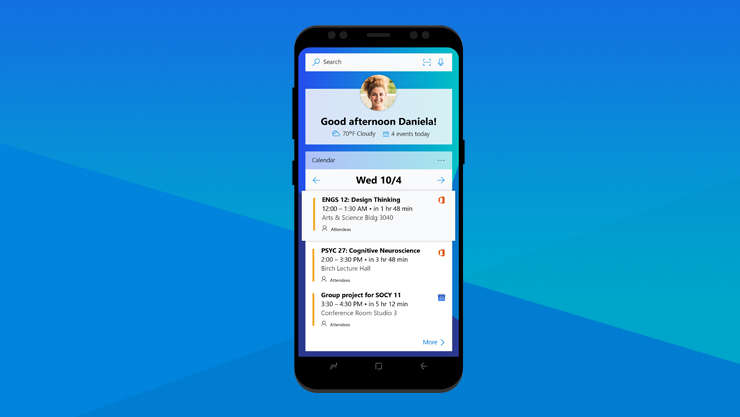 Works across devices
Get great Windows experiences across all your devices. With Microsoft Edge and Office on iOS and Android, you can connect your mobile phone to your PC and move easily from one device to another. Start browsing the web or working on a Word document on your mobile phone and pick up right where you left off on your PC.2 Plus, with the Microsoft Launcher, you can enjoy the Microsoft mobile experience on your Android phone anywhere you are.
6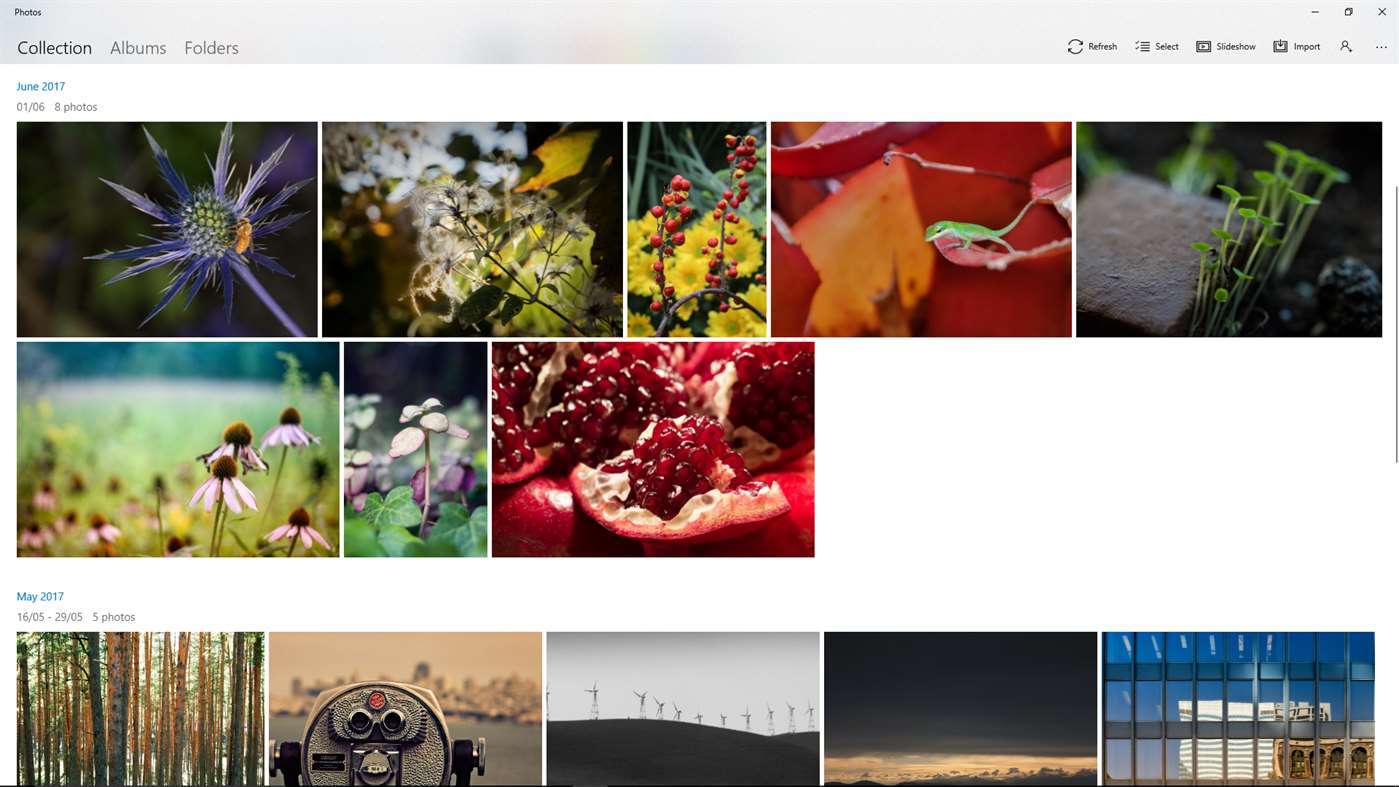 Photos
Photos makes it easy to tell your story. It automatically brings together photos and videos you've taken with your iPhone or Android phone and creates a video with a soundtrack, theme, and cinematic transitions.
7
 Enjoy and share as-is, remix it with a click, or edit it yourself, adding 3D objects drawing with Windows Ink,
8
 and choosing a hero for your story. If you liked making videos with Movie Maker, you will love what you can do with Photos.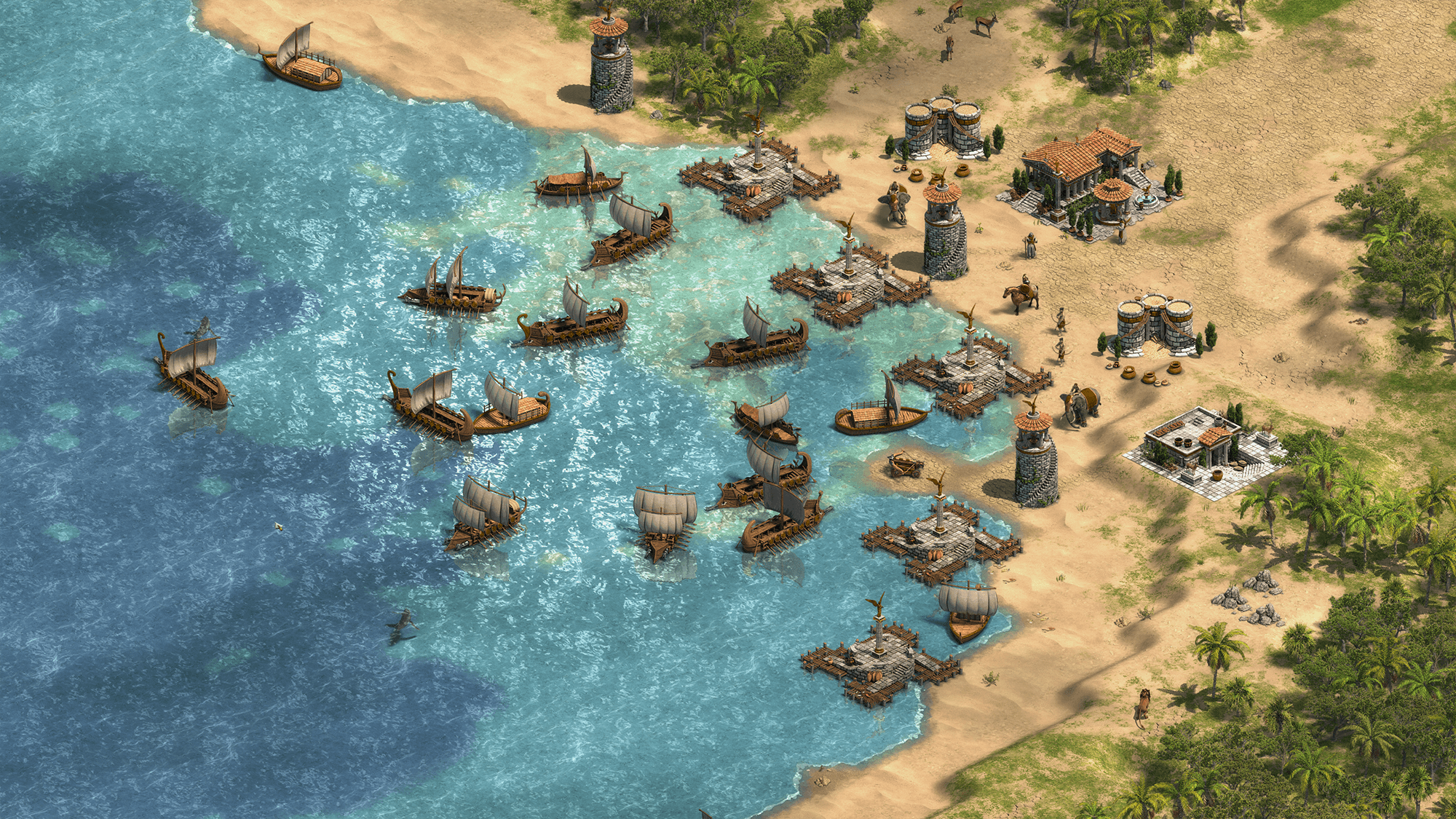 Gaming
PC gaming is better and more social than ever on Windows 10. Play games in native 4K
1
, experience the performance of Game Mode and DirectX 12, share your gameplay with built-in Mixer broadcasting, and stay connected with the Xbox app.
9
 And with Xbox Play Anywhere you can play in more places on Windows 10 PCs and Xbox One.
---
Share this Product
---
More from this collection